$

39.99
Da Homey in Modern Dahomey: A Black American's Travels Through the Land of Vodun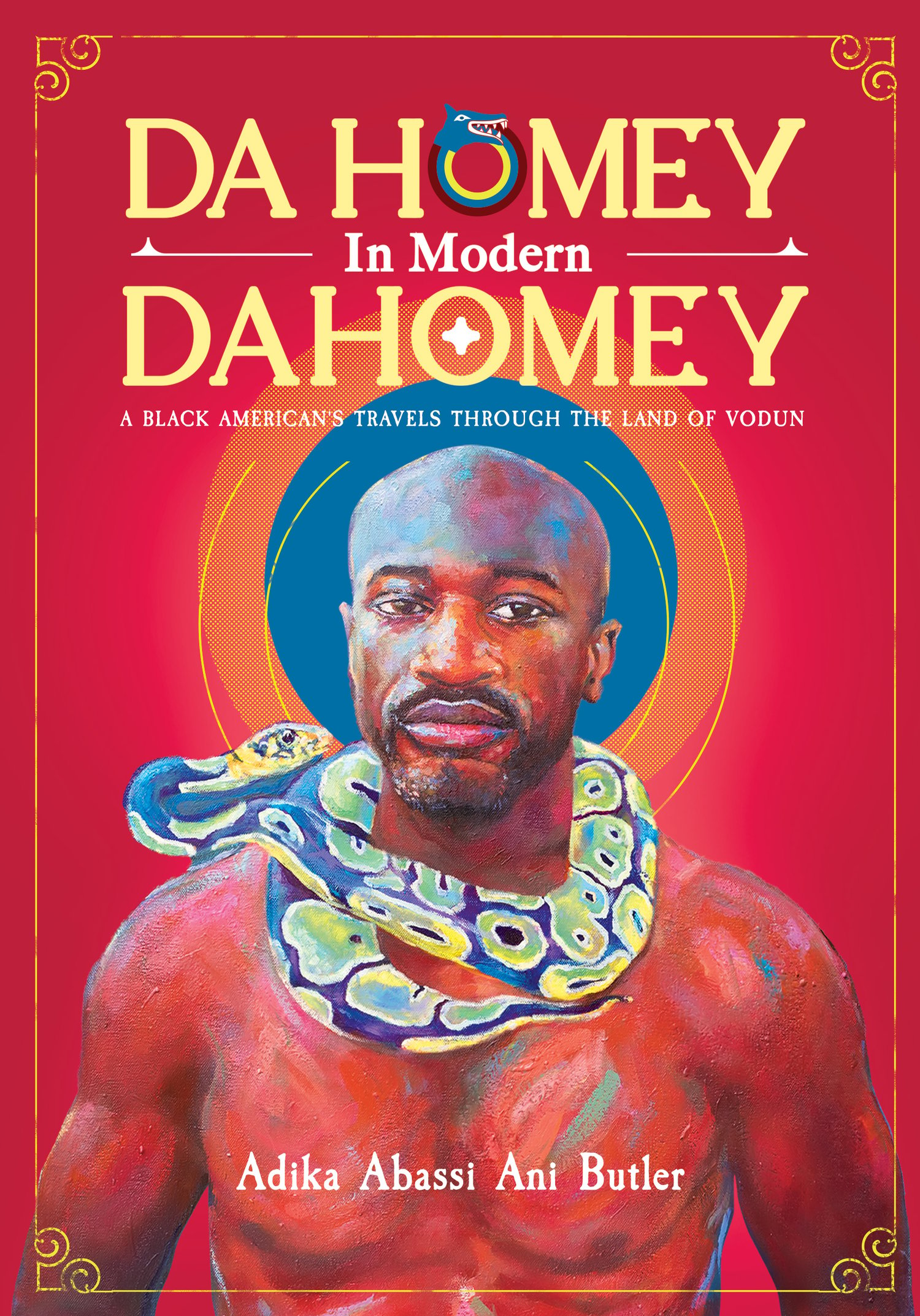 We are interstellar nomads traveling the earth teaching men, women, and children about the science of communicating with deities. However we eventually came to an understanding that these individual entities are the finite reference fragments for an infinite and unfathomable entity that English speaking people call God.
Our collective lesson as a people, whose ancestors were captured by blood-thirsty sharks roving West Africa's coastlines, is that we are artists tuning into the infinite so that we can broadcast a beauty that the world has never seen. You are the Blacksmith charged with the task of hammering new instruments of power and praise into existence.
Da Homey in Modern Dahomey: A Black American's Travels Through the Land of Vodun is part memoir, part ethnography, part theoretical social science. This elegant and poignantly written work of literature explores Adika's visit to Benin in January 2019 complete with full color photography by him. It is a rich and highly nuanced contribution to the body of information concerning the Vodun tradition of Benin and its cultural relevance to Humanity past, present, and future.
In the spirit of cultural anthropologist, Zora Neale Hurston, Adika spent time speaking with Vodun priests and practitioners in Benin to deliver a message that will be a reference point for further exploration as other writers, researchers, and scientists (hard science and social science) catch up to what is written here in the years ahead.
****READER TESTIMONIALS****
"It's the best book I read all of 2022 without a doubt."
"This will be standard reading in Universities in the near future. Mark my words. This is ancient Futurism. This is at least 10 years ahead of schedule for the Culture at large, while at the same time being the most relevant thing in current time! I promise you. Adika balances the past and the future while firmly rooted in the present."
"This is one of the most, or will be one of the most, important books and pieces of art that will stand as a testament and sign for our people and many others."
"I read one page and found myself in tears because a question my soul was asking was answered immediately upon opening to a random page. Do yourself a favor and go purchase this masterpeice."
"This book is perfect. Beautifully written and it sparked a lot of thought about human psycholgy which I am most grateful for. But now I regret not having your previous book."
"Thank you for this incredible artistic literary contribution Adika. You have no idea how much your work has ignited the creative and intellectual spark in me. I cannot wait to read your future works."
"It was simply brilliant. Only one problem was it needs another 200 pages so I can keep on reading. I didn't want it to end."
"This is so artisitically crafted and witty. I'm loving it!"
"You write like how I imagine the Moors writing in antiquity, like some Shakespeare shit, but for niggas for real for real."
"Before I saw the movie The Woman King I knew very little about Dahomey. But I was exposed to this region of Africa by a great author who visited the shores of Africa and brought the griot stories back home to be shared with us all. Salute to Adika Butler for this masterpiece."
"Listen, B...I can't fuck with you. This book is pure genius. The way you constructed the chapters is crazy."
"This book is mind expanding, logic bending and everything you know takes on a whole new meaning."
"It is truly wonderful and a gorgeous piece of art, like many of your writings I have read so far"
"The meals that I have ingested in Da Homey in Modern Dahomey came from cultures far and wide. I even tasted places that hasn't come into being yet. Still it all felt familiar. Each chapter is biologically and scientifically crafted in culinary splendor. I am eternally grateful for the particular care in finding specific ingredients that I have been craving for ages. It is a rare joy to experience an exquisite meal that is healthy, whole, and not filed with illusions of status quo."
"Your book is so beautifully put together, and reading it is making me think and question things."
"This book is just gorgeous. It's poetic, thorough, and real."